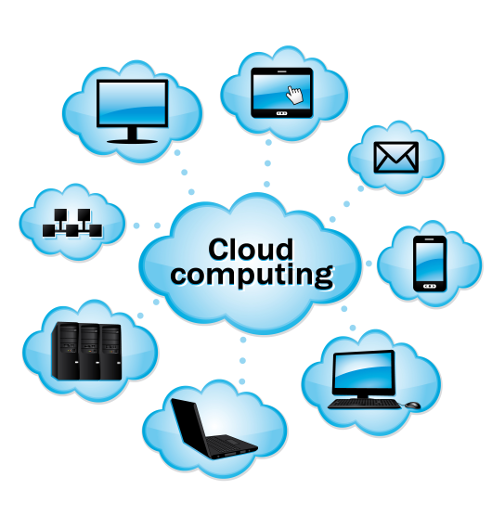 Cloud computing is transforming the way we do business today. We offer small to medium-sized businesses affordable enterprise-class cloud solutions with responsive service and support to help you improve your workflow and streamline your business operations. With our cloud technology and hosted solutions, we can help reduce or even eliminate the need of maintaining your own in house technology infrastructure.
Benefits of Cloud Computing Solutions
Below are a few reasons we feel you should consider a cloud solution.
Work from anywhere, anytime
Reliable, better use of resources
Managed and secure
Easily scalable
Automatic software updates with access to the latest technology
Business continuity
Ease of collaboration and increased productivity
Hassle-free network management
Reduction of hardware and software costs
Environmentally friendly
Access to enterprise class technology for a competitive edge
AiHosts Cloud Solutions
Virtual Office Solutions including Virtualized Private Networks, Servers and Desktops
Hosted Microsoft Exchange Email
Hosted Enterprise Calendar and Contact Sync
Cloud Backup
Email Filtering/Spam Protection
Whether you're looking for Infrastructure as a Service (IaaS), Network as a Service (NaaS) or Software as a Service (Saas), we can help.
Learn more: Hosted Sync Solutions | Application Hosting | Hosted Exchange Mail | Cloud Backup
For more information, call (813) 977 5739 or send an email