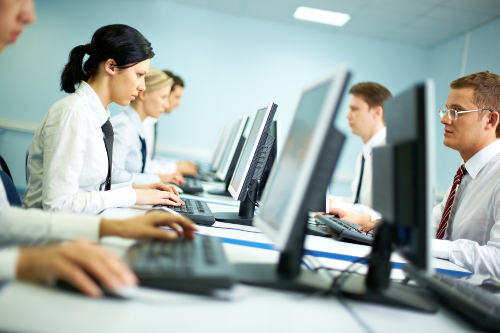 Need Help?
With modern technology, many computer related support issues today can easily be resolved without a visit to your office for faster resolution. Our help desk team is ready to assist you via remote, phone, or email support.
When an issue cannot be resolved via remote access, our field techs are available to work onsite in the Tampa bay area. Our techs work by appointment during our normal business hours Monday through Friday between 9 am and 5 pm ET, excluding holidays. If needed, we can also accommodate same/next business day emergency and after hours support requests. Areas we service onsite include Hillsborough, Pasco, and Pinellas counties in the Tampa bay area.
If you are an existing client in need of IT support assistance, call our office at (813) 977 5739. For business critical or after hours emergency support requests, follow the after hour prompts.
For AIHosts hosted service clients or if you have an Advantage Premier Service Plan in place, you may also open a ticket online to provide your dedicated tech a little background on how we can help. Your dedicated tech will reach out to you to assist.
Open a Ticket Online
Ready to move forward with our IT services, hosted solutions, or a web design project? Simply, give us call us at (813) 977 5739 during our normal business hours or send us an email message to request an appointment.