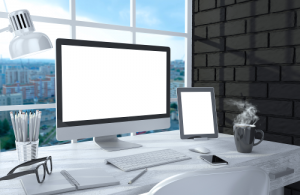 Information Technology (IT) and the accurate, timely information it provides you and your team is becoming even more vital in today's workplace. This information saves you time, improves workflow and productivity, and facilitates communication everywhere you are plugged in or wireless.
Professional IT services are a necessity. The design and support of most IT infrastructures require a wide-range of technical expertise in areas including networking, security, systems administration, voice, web design, database administration, and programming. Many organizations are fortunate enough to have a highly trained, in-house IT department to address all these needs. Others have a combination of experts in house and outsourced to provide the technical knowledge needed to meet the technology demands of their organizations.
Even though modern data and computing can get complex, we are here to make IT and information sharing easier. For 26 years, our team has helped businesses leverage the latest technology and we understand different business models require tailored solutions. Our IT professionals are ready to listen and design and implement systems to enable improved productivity, to minimize security threats, and to reduce costs of maintenance and support.
When you outsource the technology aspect of your business to us, you have a seasoned and trusted team to help you so you can focus on what matters most  -- running and managing your business.  We offer a wide range of IT services.
IT Security
Enterprise Network, Server and Desktop Security
Firewall and Router Optimization
Virus and Malware Monitoring, Protection, and Removal
Email Security
IT Services
Remote and Onsite Computer Support
IT Strategy and Consulting Services
Business Process and Workflow Analysis
Server and Desktop Virtualization
Network Installation and Support
Server  Design, Installation, Upgrades and Optimization
Workstation Installations, Upgrades and Maintenance
Project Research and Vendor Management
Managed Services and Business Continuity
Business Continuity and Disaster Recovery Planning and Implementation
Remote Management and Monitoring
Proactive Server and PC Desktop Management
Managed Defense (email, virus, spam protection)
Business BDR Local/Offsite Cloud Backup Services
As a valued client, you will have access to a dedicated IT team who will consult with you to identify your IT Services needs and chart a path aimed at improving your technology infrastructure. Let us help you create your Office of the FutureTM today.
Learn more: VoIP Solutions | Email Security | Virus and Malware Protection | Web Design
For more information, call (813) 977 5739 or send an email