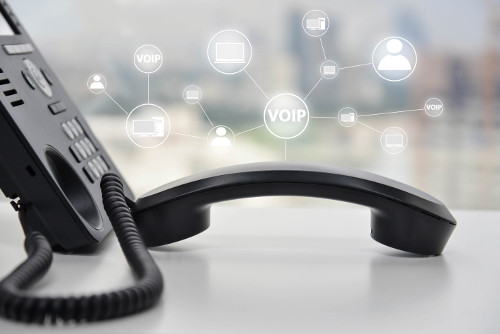 With more workers working remote from home, is your company ready to ditch your outdated PBX business phone system for a state-of the-art VoIP system for improved and unified business communication? Work from anywhere like being at the office. We offer a range of VoIP solutions from leading manufacturers.
Simplify Business Communications with a High Standard of Security
For unified communications, we recommend Yealink who offers a wide range of IP telephony products - desk VoIP phones, wireless DECT (cordless) phones, VoIP conference phones, video and audio conferencing systems - which are affordable yet feature rich. Yealink offers a phone that's right for everyone in your office. For example, for your busy, multi-tasking receptionist, Yealink offers multi-line receptionist phones to help your receptionist be more efficient on the job.
Easy to deploy, configure, and use.
Intuitive user interface.
Extension to extension dialing.
Multiple configurations available for Yealink desk phones.
 VoIP Software Phone Systems Advantages
Work from anywhere. With workers working remote from home or in the field, use your office extension to receive calls on your mobiles.
Affordable software-based phone system that's easy to install and manage.
Reduce your telephone bill costs by leveraging the use of SIP trunks and free calling to remote extensions on your mobile and remote offices.
Compatible with a wide range of popular IP phones.
Central control management panel console for set up and deployment.
For more information, call (813) 977 5739 or Send an Email