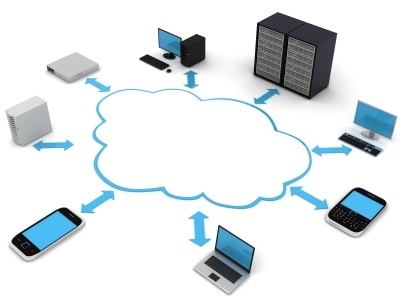 Virtual Dedicated Servers and Desktops (virtual machines) utilize the latest in cloud computing technologies to allow multiple operating systems to operate concurrently and privately on the same physical hardware as if they were physical servers. Our data centers feature more powerful than average servers running Microsoft Hyper V virtualization platform which provides private and dedicated servers which share the same hardware resources. Since hardware resources are allocated dynamically, we are able to provide customers with more resources on demand.
Production ready and scalable, Virtual Dedicated Servers provide a great solution for websites, business applications and more.
Windows Server 2012 R2
Linux (CentOS, Debian, Fedora, and more), 64-bit servers
Server resources can be added without migration hassles or downtime
Licensing available for most Microsoft products including SQL Server, Terminal Services, Exchange Server, Office and more
Powered by Hyper V clusters
Managed services and monitoring available or do it yourself
Benefits
The pooling of resources provided by virtualization increases efficiency, utilization, and flexibility all the while helping our environment.
Upgrading Resources. Resources such as processing and memory can be allocated to a customer as needed. In a traditional dedicated environment, your server is directly tied to physical hardware. When you need more resources such as processing power, RAM, and disk space, it is necessary to migrate your data to a different server, or shutdown to upgrade the server. With Virtual Dedicated Servers, resources can be allocated to your virtual server more efficiently within seconds.
Production Ready Performance. Our Virtual Dedicated Servers are powered by Microsoft's industry leading virtualization platform which provides the same performance levels as a real physical server.
Eco-friendly. Virtualization saves on power, cooling, and requires far fewer devices to run the same environment with physical servers.
Hardware Independence. Unlike physical servers, virtual machines are completely independent of the underlying hardware and therefore, a virtual machine can be moved, even while it's still running, to different physical hardware whenever maintenance and upgrades are required.
Eliminate the Need to Buy New Servers. Historically, one of the major expenses within any organization's technology budget has been the replacement of hardware when more resources are required. Our Virtual Dedicated Servers eliminate these costs and you  can grow without the need to buy new hardware.
FAQ
Are the servers truly isolated? A virtual machine exists within a tightly isolated software container which runs its own operating system and behaves identically to a physical computer as if it were its own physical machine. Additionally, virtual machines exist on completely separate private networks and therefore other devices on the same physical hardware are completely unaware of each other.
Will my software applications work? Yes, operating systems, applications, and other machines on a network do not know the difference between a virtual machine and a physical server.
Explore Your Virtual Office Options
If you're not sure what you need, don't worry. We'll help tailor a virtual solution that's right for you and your business.
Virtual Dedicated Server - Windows
Windows 2008 R2
Scale up your server resources as needed without the migration hassles
Managed services and monitoring available
Add licensing for Microsoft products. We have been a proud Microsoft service provider since 2007. The Microsoft service provider license agreement (SPLA) allows us to offer you Microsoft products for commercial hosting.
SQL Server
Remote Desktop Services (formerly Terminal Services)
Microsoft Exchange
Microsoft Office and more...
Virtual Dedicated Server - Linux
CentOS, Fedora, Debian, and more!
32-bit or 64-bit servers
Scale your server resources as needed without the migration hassles!
For more information, call (813) 977 5739 or send an email