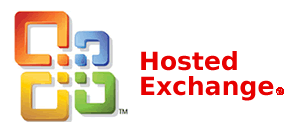 Hosted Email Solutions
Email use is an essential part in the modern workplace providing quick and effective communication with your co-workers, your clients and your vendors. Hosted Microsoft Exchange offers powerful tools to help your organization streamline communication and increase productivity. Team collaboration is easier. Effortless sharing of documents, calendars, contacts, tasks, and notes saves you time and money without changing user behavior.
At the office, on your mobile device (iPhone, Androids), or via the Outlook Web App, Hosted Microsoft Exchange brings you the connectivity you need to reach new heights of productivity. Stay in sync at the office or on the go with the AIHosts Hosted Exchange Premier Plan which also includes Add2Exchange Enterprise for full contact and calendar synchronization between public folders and/or users' contact and calendar lists, making your organization's appointments and contacts accessible via mobile devices.
Proven Reliability. Email has become a vital business commodity. We understand what hours of downtime would mean to your bottom line -- lost revenue. This is why we have built a highly reliable infrastructure in which all components are redundant to ensure maximum availability of service.
Expert Support. At AIHosts, we take customer support very seriously. Nowhere in the industry will you find such reliable and personalized technical assistance. We offer 24/7 live phone, email, and chat support with in-house, certified technicians. Let us show you our know-how!
Competitive Edge. AIHosts' Exchange hosting provides you with the number one business email and collaboration application in the world at a fraction of the price involved in setting up and managing an on-premise messaging platform, with affordable, consistent hosting monthly costs. You can now compete on the same playing field as Fortune 500 companies without having to invest in extra IT resources or expensive hardware. The environment is scalable with a fixed and consistent hosting fee structure.
Easy Implementation. We use top of the line technologies to ensure a smooth migration to our hosted Exchange platform. You can count on our collaboration in providing you all the relevant information needed to successfully deploy your new service.
Migration
Rely on a proven formula and people who have done it before. Many organizations have trusted us to successfully migrate their email data to our secure hosted Exchange environment. Our Exchange migration team possesses a superior grasp of virtually any corporate email environment, which has earned us very high ranks in the industry. From basic solutions to complex custom transition services, our industry-leading migration method will take care of your needs.
Let our team of experts treat you to a simple and smooth migration experience. Our migration service is based on a hassle-free and proven migration strategy, tailored to fit your business needs. It requires the bare minimum from you as we provide an unmatched expertise to guarantee a safe and hassle-free transition for you and your users. Thanks to our unique and proven method, our migration experts will make sure you are never left in the dark.
Dedicated migration and support experts
Flexible scheduling
Continuous monitoring
Detailed guidelines
24/7 support
Support
At AIHosts, we believe customer service is the key to long-term success. This is why we aim at being a strategic business partner to your company by staying tuned in to your distinct needs. We provide you with personalized, fast, and reliable 24/7 live technical support. Contact us - we're available by phone, email or live chat.
We always work on ensuring the proper resources are assigned to your request in order to bring a fast issue resolution. We use a leading ticketing system to track down issues. Every trouble ticket is owned by a level 2 technician and is closed upon issue resolution.

In-house Experts
We do not outsource support. Our team works together. We provide an exciting workplace, exciting working conditions, and continuous professional and product development. Through certifications and training, we maintain the highest standards of service. Any issue you may encounter is for us just another mean of demonstrating our know-how and dedication to support.

For more information on Hosted Microsoft Exchange Server, call (813) 977 5739 or send an email